Hey guys, yesterday was my birthday and I'm finally 21!! =D I didn't do anything extremely big or go all out since I'm not a "party girl" but it was definitely one of the best birthdays I've ever had in a long time, LOL.
Over Labor Day weekend me and my parents went shopping in Atlanta, I would have loved to shop down town or in the big mall they have where there's a Sephora etc. but we just went to one of their flea markets because my dad was complaining about gas and places not being open. Even though I'm not a big fan of their indoor flea markets I did buy a few things, above is a cute new skull backpack purse I bought at one of their small malls and I'm in love with how much room I have to put all my girly and random junk in it.
I've been obsessed with organic things lately and needed a new necklace so I bought this peace sign one from a kiosk that sold a bunch of stuff made of animal bones and horns, I wish I could have gotten one of the prettier ones the woman had but I didn't have enough money =(
Something else organic I bought at the flea market is a tub of African Shea Butter because I've really been wanting to try out some more after winning the jar I got from Precious Henshaw, my dad told me that the white part in the picture was wax and that they tricked me by giving me it with out it being 100% all shea butter but I talked to the guy selling it for a long time and he was very educated about it and natural hair. He had both yellow and white shea butter so I'm guessing some of the white got into this tub but if anyone has any tips for buying shea butter please let me know in the comments.
Today I actually mixed the shea butter in my mom's blender with some coconut oil and it came out great in my opinion, both my parents have tried to use it up for their skin but I'm going to use it on my hair. I'd like to start trying different mixtures but will need to buy a bigger variety of oils first. Oh and my parents got mad when I said I mixed it with the blender and claim that you're supposed to melt the shea butter in the microwave because it gets stuck in the blender or something. I don't think that's true because I had no problem cleaning the blender out but if any of you have different ways of mixing your shea butter let me know in the comments =)
After my classes was over my parents surprised me with balloons, a card when they picked me up and they took me out to eat at my favorite Japanese steak house.
Sorry I didn't take any pictures at the restaurant but I had a great time, got free drinks because my mom is friends with the owner and I found it funny that the owner didn't even ask for my I.D. when everyone thinks I'm 16 and I actually left it in my other purse because I didn't know we were going there. Oh and as for the drinks I didn't get drunk, I had 2 girly Martinis and my parents said I didn't need to become a drinker because I don't like the taste of alcohol but my mom is the same way and needs her drinks to be sweet.
Today after my classes we were able to get me a cake and if you've seen my last birthday blog post then you'll know that I prefer cookie cakes over regular cakes, I know people are gonna go crazy when I say this but I don't like eating frosting. Some I can eat but most of the time I don't like the taste of it, I took this picture in the kitchen so it's crappy but belive me the cake looked much better in person!
Gifts
This birthday I wasn't really expecting any actual gifts besides birthday cards, you can see my wish list blog post here if you'd like to know what I would of liked to get LOL. But I think once you're an adult you just treat yourself to what you want and only get gifts from maybe your family or close friends. Nobody gave me any gifts and I know some of my family members sent me some cards that are supposed to be coming in the mail and it's no big deal to me because I'll be buying myself some nice things. My parents were sad that they didn't have any money to get me a gift but I understand the situation we're in at the moment and told them don't worry about it.
Above is my first gift to myself, I lost one of the plugs I was stretching my ears with and had to hurry up and buy a new pair before it closed up. I'll be doing a review on these soon so don't worry about me giving all the information about them, I was at a size 2g and got these in a 1g (custom) because my lobes have been loose but can't fit a 0g yet.
Next I bought this Gloomy Bear Kigurumi that I've wanted ever since I saw AJ Starfish wearing one in one of her old videos where she was cosplaying at an anime convention. I bought it the morning of my birthday and once it comes in the mail I'll do a review on it but I'm really excited to finally be owning one because it can be my PJ's, a cosplay costume, a Halloween costume or loungewear. I think it has many uses and am sure it'll make me look cute with an edge if I add the right accessories to it ;D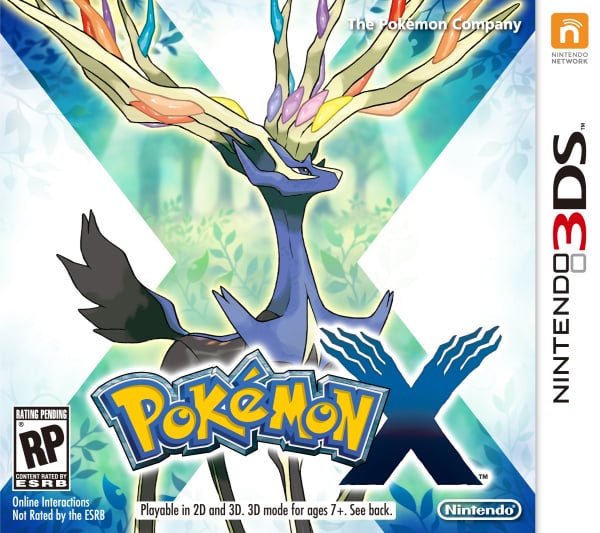 I should have put this at the top of the gift list but William was the only one to buy me a present, he's my fiancé so I guess it's a little expected that your partner would want to give you a present on your birthday but anyway he's pre-ordering me Pokémon X and I'll own it sometime in October. I really appreciate him for always thinking about me and can't wait to get this game and be able to see him again.
Of course you can't play a 3D Nintendo game without a Nintendo 3DS so I plan on buying a 3DS XL in the future before Pokémon X is released, if they don't come out with any newer colors that I like I'll just end up buying the blue version even though I really would have liked to be able to buy the Pikachu one >__<
And that's it for my birthday gifts, I've had a great "birthday week" and have had a lot of random people telling me "Happy Birthday" while I was shopping or out in public. A lot of people still can't belive I'm in my 20′s but oh well, at least it'll be a good thing when I'm older. By the way thank you to everyone who wished me a happy birthday, I wasn't able to tag everyone in a reply on my social networks but I do appreciate it! I'll do my best to make more blog posts but college is keeping me really busy and stressed out now *sigh* Hopefully things will get easier though, oh and before I forget I'm also 2 years natural this month! I did the big chop the 1st of September the first time I did it and because of my 2nd big chop my hair is still short but I still love it and don't care about length as long as it's healthy.
Thanks for reading everyone =D